Facelift Overview
A facelift improves the most visible signs of aging by removing excess skin and fat, tightening underlying muscles, and redraping the skin of your face and neck. A facelift can be done alone, or in conjunction with other procedures such as a browlift, blepharolplasty, and necklift.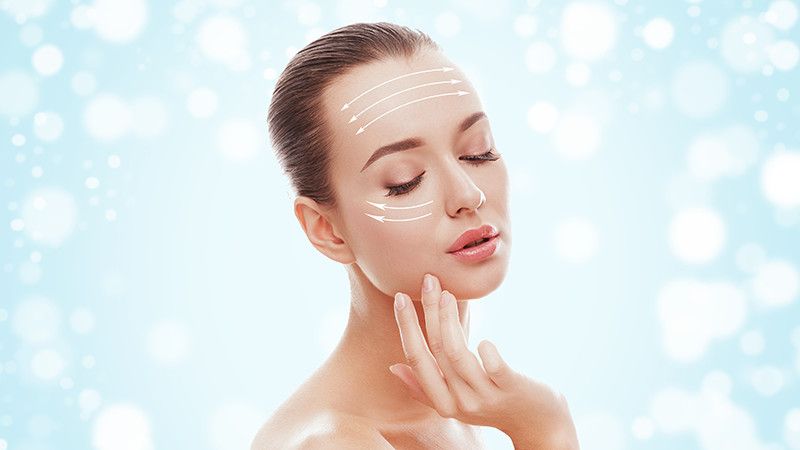 Facelift Considerations
Over the years, the facelift procedure has changed from simple skin lifting that left patients looking like their faces were being pulled back, to more complex deeper plane lifting techniques that lift and reposition the facial features in a much more natural looking way. While loose skin can be tightened by a facelift, the texture of the skin will not be changed by a facelift. If you have sun damage, wrinkles around the mouth, irregularities in skin color, acne scars, and/or age spots, you may want to also consider skin-resurfacing procedures in combination with a facelift to improve the skin. The following conditions could indicate that facelift surgery is right for you:
Facial skin is loose and sagging

The creases below the lower eyelids and around the lower lip and chin are becoming deeper

A deep line, or fold, running from the corner of your nose to the corner of your mouth.

Jowls or loss of a well-defined jawline

Loose skin, wrinkles, or Vertical bands of skin in your neck

Excess fat in the neck A facelift can be done in combination with other facial cosmetic procedures, such as a brow lift or eyelid surgery to give a more balanced, natural
Why Choose Dr. Gregory Albert?
Board Certified Plastic Surgeon

Listens to patients and provides the most optimal aesthetic treatment plan

Committed to providing realistic and natural looking results

Educated and caring staff

State of the art facility with a relaxed atmosphere