What To Do Before And After Botox Procedure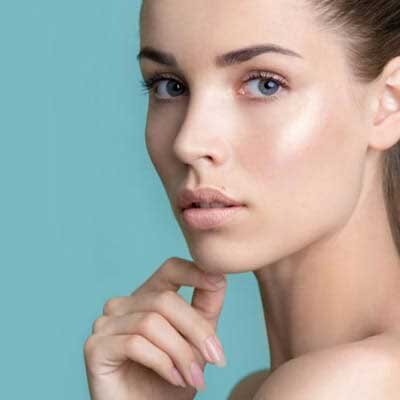 If you have planned to have Botox to reduce the appearance of lines and wrinkles on your face, one of the best things that you can do is to be fully prepared. This will help you to feel more relaxed and can improve the final outcome of your non-invasive cosmetic surgery transformation. Here is what you need to know about what to do before and after a Botox procedure.
BEFORE YOUR BOTOX PROCEDURE
Preparation is essential if you are to get the best results from any type of cosmetic surgery, even something minimally invasive such as Botox. Failing to take the time to make the right preparations could cause you to either receive a sub-standard service or simply not achieve the best possible results from your Botox injections.
Here are our top tips for what you should be doing ahead of your Botox appointment.
Select Your Doctor Carefully
Although Botox is minimally invasive, you still need to ensure that you choose the best provider that you can as their skill, technique and experience will impact on the overall success of your procedure. Make sure you opt for someone who is board-certified and has positive reviews from previous patients. Find out how long they have been performing Botox injections and how much of their day to day practice involves this type of procedure.
Have A Consultation
Any good doctor will insist that you attend a consultation appointment ahead of your Botox procedure. This gives them a chance to speak to you about your health and individual circumstances, and check that Botox is both safe and right for you. Make sure you are honest with your doctor. Failure to do so could put your health at risk, as well as compromise the outcome of your surgery.
Follow Your Doctor's Advice About Pre-Botox Preparations
Your doctor will give you very specific instructions about things that you should and shouldn't do ahead of your Botox appointment. These are not 'suggestions' but should be followed closely if you are to have a safe and successful experience. Some of the instructions you can expect to be given will involve stopping certain medications and abstaining from alcohol.
Ask Any Questions That You Have
No-one wants to go into a procedure wishing that they had asked something. Once the procedure it underway, it is too late to go back. Make sure you make a list of questions that you have and take it to your consultation. Don't agree to book an appointment for the Botox procedure unless you are happy with the answers you have been given.
AFTER YOUR BOTOX PROCEDURE
Although there is no official recovery period from Botox injections, what you do after your treatment can impact how well the procedure works and the overall outcome that you will experience.
Can I Resume My Usual Routine?
One of the best things about Botox is that your normal daily routine can be resumed immediately after your treatment. There is no need for any downtime, but it is recommended that you wait at least four hours before you do any light exercise, and at least 24 hours before doing anything strenuous or yoga that involves inverted body positions.
Will I Be In Any Pain After Botox?
You shouldn't experience any discomfort after your Botox procedure. If any area of your face feels sore or tender, mention this to your doctor before you leave the clinic. If you have any concerns about pain once you return home, don't hesitate to get back in touch with your doctor's office.
Can I Wash My Face Straight After Botox?
Your doctor will advise you to avoid rubbing or massaging your face for at least 24 hours. Doing so could move the positioning of the Botox serum, meaning that could experience the effects of Botox in the wrong part of your face. Nevertheless, you can still gently wash and moisturize your face directly after the procedure.
Can I Use Cosmetics Straight Away?
We recommend that you avoid wearing any cosmetics for at least the first hour or so. If you do apply cosmetics, make sure not to use too much pressure as this could displace the serum.
When Can I Have My First Facial After Botox?
For the same reasons, it is recommended that you do not have a facial for at least 24 hours after your Botox appointment.
Can I Have A Nap After My Botox Procedure?
While there is nothing stopping you from having a nap after your Botox procedure, it is recommended that you do not put any pressure on to your face for at least the first four hours afterwards. If you tend to sleep on your side or front, we would suggest you hold off on having a nap until later that day.
Can I Drink Alcohol After Botox?
Alcohol has been shown to be a natural blood thinner, and so by drinking alcohol after your Botox appointment, you could be more likely to suffer from small bruises at the injection site. We recommend that you schedule your Botox for a day where you can avoid alcohol completely.
Can I Fly Directly After A Botox Treatment?
Yes, there is no reason that you shouldn't be able to fly directly after having a Botox treatment.
Side Effects To Be Aware Of After Botox
In the majority of cases, patients experience absolutely no adverse effects from their Botox treatment. However, a small number of people have reported the following:
Minor bruising at the injection sites.
Small bumps on the skin. These usually disappear by themselves within a few hours.
A temporary headache. This usually goes away of its own accord, or with the help of over-the-counter pain relief.
 
For more information on Botox, or to schedule a consultation, please contact our offices.