Mommy Makeover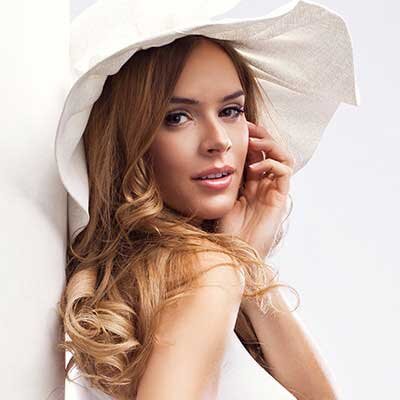 Having a baby takes a considerable toll on your body, as it undergoes some truly incredible changes so that you can successfully carry and deliver an infant. As well as the inevitable stretching and growing of your stomach to incubate your unborn child, your breasts also increase in size, ready to feed him or her once born. Weight gain is completely natural, and many women find that their hips, butt and even thighs also get larger while they are carrying their child.
Unfortunately, for most new moms, these changes don't disappear overnight when you have a baby. While at first, your body will undoubtedly be far from your biggest priority, as time progresses you may well become frustrated with issues such as excess weight, stretched and sagging skin, stretchmarks and deflated breasts. Diet and exercise may help improve some parts of your body, but it is uncommon for a woman to be able to obtain their pre-pregnancy body entirely. If you are unhappy with the way your body looks after childbirth and nursing, you will probably find it has a negative effect on your confidence and self-esteem. Some ladies feel unattractive and will only become intimate with their partner with the lights off. Others suffer from social anxiety or revert to shapeless clothing to hide the parts of their body that they feel need addressing. Some studies suggest that postpartum depression is more common amongst women who haven't been able to regain their pre-pregnancy shape.
Fortunately, it doesn't have to be this way thanks to the creation of the Mommy Makeover. WHAT IS A MOMMY MAKEOVER?
Cosmetic surgery procedures have long been used by women to address certain aspects of their appearance, included the areas of their body affected by childbirth. However, rather than undergoing a range of separate surgeries to restore your appearance, it is now possible to combine a number of cosmetic procedures into one planned surgery – and more importantly for busy moms, one recovery period.
Each Mommy Makeover is unique in that you can choose which surgeries you would like to have included. For example, you may be perfectly happy with your breasts but would instead like to focus on improving your mid-section.Typical procedures requested by women interested in a Mommy Makeover include:
Breast lift / Augmentation surgery / Mastopexy
The breasts undergo some serious changes during pregnancy, expanding due to weight gain and to accommodate your milk supply, and then deflating again once you lose weight and stop nursing. This can leave you with loss of volume, sagging and excess skin.
Breast augmentation surgery uses silicone or saline implants, or in some cases natural fat transfer, to restore volume in the breasts, making them larger. This is usually performed in conjunction with a lift, which tightens the skin across and surrounding the breasts so that they sit higher, look perkier, appear more youthful and produce more cleavage for an improved breast shape.
Mastopexy or a breast lift can also be performed independently from a breast augmentation procedure to sculpt and contour breasts either have excess skin or are sagging.Tummy tuck
Also known as abdominoplasty, a tummy tuck is the most commonly requested of all cosmetic surgeries after childbirth. This is because, unsurprisingly, the abdomen undergoes the most dramatic change of all, swelling and stretching far beyond normal to accommodate your growing baby. While you may find that you can lose weight off your stomach fairly quickly after pregnancy, sagging skin and loss of tone are common issues, as well as stretchmarks. Furthermore, the stretch of the abdominal muscles never return to their original tightness even with intense exercise. In some cases, belly button hernias develop and deform it.
Tummy tuck surgery focuses on tightening the underlying abdominal muscles as well as the skin that covers your midsection. After being pulled tight, any excess is removed, and you will find that your abdomen looks much flatter and smoother with a more defined shape. Your entire midsection can be carefully sculpted allowing you to fit into your favorite bikini again.Liposuction
You will almost certainly be left with stubborn pockets of fat that don't seem to shift no matter what you eat or how much you exercise. These are incredibly frustrating, particularly when they tend to fall in certain areas such as the abdomen, hips, thighs and buttock. Liposuction is the only guaranteed way of removing these, sucking out the excess fat and helping you to achieve a smoother, more toned body. Not all liposuction techniques are the same. Depending on the area being treated, ultrasonic liposuction and power assisted liposuction will be performed to get an optimal result. High definition liposuction techniques are utilized to give you the smallest shape possible. Most likely, a body better than you ever imagined.If you are unhappy with the body that you have been left with, you could be an ideal candidate for mommy makeover services. To find out more about any of the procedures involved, or to schedule a confidential consultation with our team to discuss candidacy for a Mommy Makeover, please contact us or call (561) 495-2700.