How Often Should You Get Botox For Wrinkles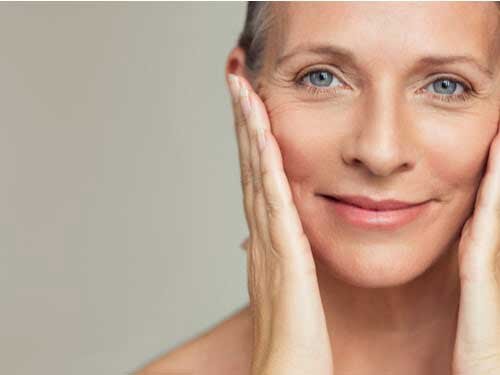 The appearance of our face can alter as we get older. A large proportion of these changes are completely natural, occurring as the composition of our skin shifts and our bodies make less of the substances needed to keep it smooth, supple, hydrated and youthful in appearance – collagen and elastin. When our bodies no longer produce sufficient amounts of these substances, the skin becomes much drier and thinner. It also loses volume. This means that fine lines, wrinkles and sagging become gradually more obvious, compounded by the damage that our skin sustains by being exposed to the sun, pollution, chemicals and more.
Fortunately, there are treatments that can reverse the effects of some of the signs of aging and help us to sustain a more youthful appearance for longer. One of the most popular and effective is Botox.
WHAT'S BOTOX AND HOW DOES IT WORK?
Botox is a type of aesthetic treatment that is known as an injectable as a result of the method with which it is administered. The substance itself is a neurotoxin which has been given FDA approval for several applications, including for the treatment of cosmetic lines and wrinkles. The way in which Botox works is very simple. It has the ability to temporarily freeze muscles. When injected into the muscles in the upper part of the face, it prevents them from contracting. As a result, the skin overlying the muscles is also prevented from contracting, so lines and wrinkles are unable to form. Instead, the skin remains tight, smooth and more youthful.
Botox is typically administered to the top half of the face, with a special focus on addressing lines affecting the forehead and around the eyes. However, it can also be used in the skin around the mouth, and is used instead of or alongside dermal fillers in this area.
DOES GETTING BOTOX HURT?
Many people have concerns about the process of receiving an injectable treatment, particularly if they have anxiety relating to procedures using needles. However, the needle that is used to deliver Botox is so fine that it is virtually impossible to feel anything other than a quick scratch. Nevertheless, patients can have a topical anesthetic if required. Better still, there is no downtime at all following a Botox treatment, and patients can go back to work or their other usual activities immediately after their treatment.
HOW LONG DO THE EFFECTS OF BOTOX LAST?
The Botox toxin will eventually be absorbed by the body, but most patients are able to see the effect of their treatment immediately following their appointment and can sustain the result of their treatment for approximately 4 to 6 months. After this time, it should be perfectly safe for you to have further treatment to ensure that your wrinkles are kept at bay.
If you would like more information about how Botox can turn back the years on your appearance, or to schedule a confidential consultation, please contact The Optimization Centre today.