Enhancing Definition Nasal Tip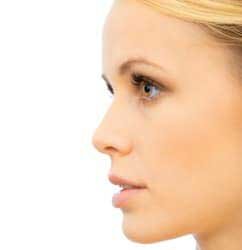 Rhinoplasty is a surgical procedure that can make a number of aesthetic and functional enhancements to your nose. These can include correcting nasal asymmetry, increasing or decreasing size, and adjusting nostril size.
One of the most common aesthetic nasal issues is a bulbous nasal tip. This issue is primarily caused by the shape of the nasal cartilage. If the cartilage is convex in shape or too wide, it robs the nasal tip of its definition and creates a rounded appearance. In order to correct the issue, the nasal cartilage must be precisely manipulated and reshaped to create a more refined nasal tip.
Our focus on technical execution coupled with our emphasis on providing natural-looking results will be sure to satisfy your needs. Contact  The Optimization Centre today to schedule a Rhinoplasty consultation.