Differences Between Dermal Fillers And Botox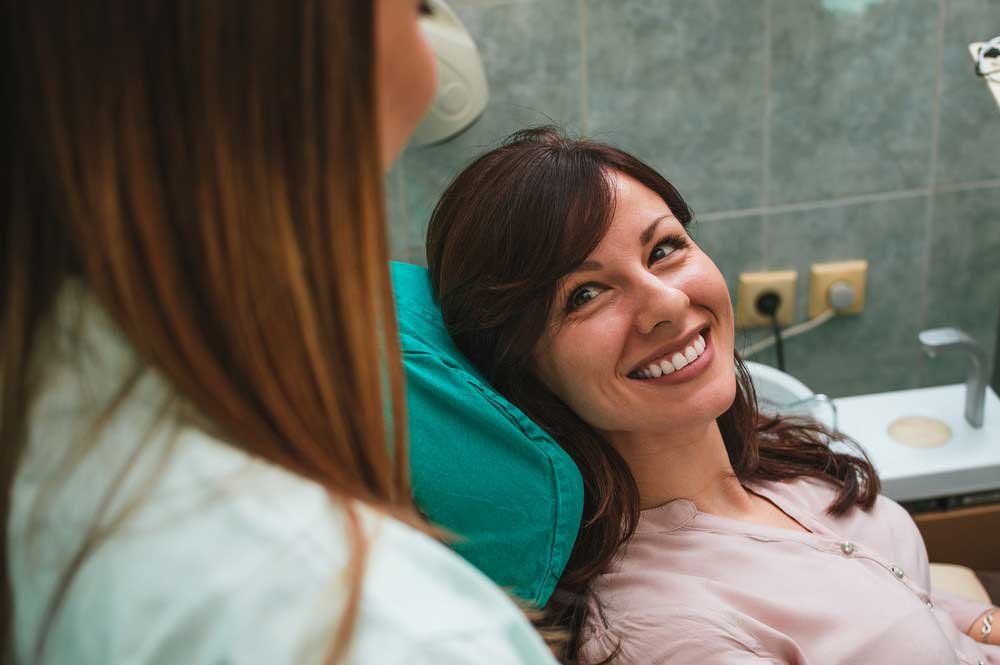 If you feel that your reflection makes you look older than you really are, you are probably frustrated or even embarrassed about your appearance. The ageing process is unavoidable, but there are certain aspects of it that we can delay thanks to the evolution of cosmetic treatments. Many people think that they have no choice but to go under the knife, but there are now many treatments that are far less invasive including a variety known as injectable solutions.
When it comes to injectable cosmetic solutions, there are two that are more popular than any others. These are dermal fillers and Botox. However, despite both being administered in the same way, they are both very different treatments.
In order to understand the differences between the two treatments, here is what you need to know about both dermal fillers and Botox.
 
WHAT ARE DERMAL FILLERS?
As you may have guessed from their name, dermal fillers are designed to fill areas of the face where you have lost volume. The majority of dermal fillers are collagen-based, with the substance injected into the targeted areas of the face. Collagen is naturally-occurring and helps to keep our skin soft, supple and plump. However, as we get older our body fails to make as much collagen as it once did, and this causes our skin to lose elasticity and sag. Often our cheeks and other areas of our face become hollowed and this can make us appear older than we really are. Lines and wrinkles can also form, adding to the ageing effect.
Dermal fillers can fill the areas of your face where you have lost volume as well as stimulating the growth of new collagen, which will help improve the appearance of your skin. Plumping it back out, fillers can eliminate fine lines and wrinkles, reduce sagging and help you to look younger and more radiant than before.
Dermal fillers can successfully be used in different parts of the face including the cheeks, around the mouth and in the jaw line. They can also be used to plump up thinning lips, giving them a fuller and more sensuous appearance.
 
WHAT IS BOTOX?
Botox is a very well-known treatment that is often referred to as being able to 'freeze' your face. This is because the base substance of Botox is a neurotoxin that blocks nerves from sending signals that enable your face to contract. Since the muscles can no longer contract, the skin attached to them is unable to form lines and wrinkles. This can make your face look smoother, refreshed and much younger than before. Unlike dermal fillers, Botox cannot be used to add volume to the face. For this reason, sometimes Botox is performed in conjunction with dermal fillers.
Botox can be used in various areas of the face although it is most commonly administered around the eyes, on the forehead and in the lines that run from your nose to your lips and your lips to your lower jaw.
 
SIMILARITIES BETWEEN DERMAL FILLERS AND BOTOX
Both dermal fillers and Botox are:
–         Minimally-invasive, being administered via injection into targeted areas of your face
–         Very safe and low risk
–         Performed quickly, often within a lunch hour
–         Temporary treatments, with scheduled top-ups required in order to maintain the results
–         Painless, with no need for anesthesia
 
DIFFERENCES BETWEEN DERMAL FILLERS AND BOTOX
The key differences between dermal fillers and Botox include:  
 
–         Botox reduces the activity of muscles in the face while dermal fillers plump out the face with collagen.
–         Botox is most commonly used in the upper part of the face, although it can be applied to the lines around the mouth.
–         Dermal fillers are typically used in the lower part of the face.
–         The results of Botox tend to last around 4 months. However, the longevity of results from dermal fillers can vary depending on the type of filler than has been used.
If you are unsure whether dermal fillers or Botox are right for you, our dedicated and discreet cosmetic surgery team would be delighted to arrange a consultation for you. During this meeting, we can decide the most effective treatment based on the improvements that you wish to make. Please contact our offices today to arrange your appointment.