Are You Suffering From Gynecomastia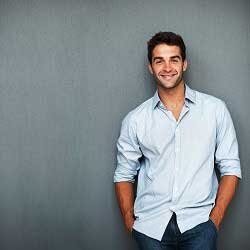 A majority of men want a flat, well-toned, and attractive-looking chest that looks good inside and outside of clothing. Unfortunately, a lot of men suffer from a condition known as gynecomastia that makes this impossible.
Gynecomastia is a condition that causes the male breasts to become enlarged to the point where they look like "man boobs." Gynecomastia is not simply caused by weight gain. There may also be the presence of excess glandular tissue in the breasts. This means that traditional weight-loss methods will not be able to properly address the issue.
At Optimization Centre, we offer male breast-reduction surgery to correct gynecomastia. If you feel self-conscious about your appearance because of your gynecomastia, contact us to schedule a consultation.